Processall is a leading manufacturer of horizontal plow mixers, plow pressure reactors, and plow vacuum dryers for a variety of industries
Our line of industrial mixing equipment is carefully designed to meet the exact requirements of your specific application and industry and can be built to FDA food and pharmaceutical Good Manufacturing Practice Regulations (GMPs) for human pharmaceuticals. Our products are manufactured in our 315,000 square-foot ISO 9001:2015 registered facility, conveniently located in the Midwest. We are a business that focuses on quality through every step of the design and manufacturing processes.
Collaborating on Mixing Solutions for Desired Customer Outcomes
Heat Transfer and Vibration Characteristics
Pressure vessels are subjected to high temperatures and pressures; ASME VIII BPVC regulates the design and construction of boilers and pressure vessels. In many industrial applications, pressure vessels are customized to suit the needs of the product that is being processed. These customizations often demand a thorough mathematical model to be developed in the form of finite element models to answer questions about heat transfer characteristics, vibration characteristics, etc.
We treat each vessel as a unique model and, based on the customizations requested, build a model-specific simulation to augment the calculations in the code. We conduct vibration and forced vibrations analysis to recommend geometry changes and the isolation setup that leads to smooth operation.
Forced Vibration analysis to capture the effect of unbalanced loads on the displacement of vacuum stack.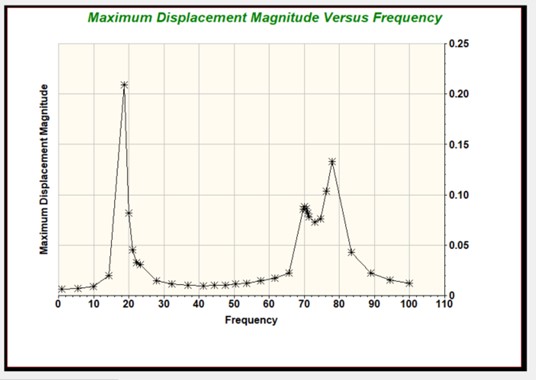 A thorough analysis is performed to calculate the thermal expansion across different components and capture the stress-induced state in various components. Design modifications are done based on the deformation and stress summary.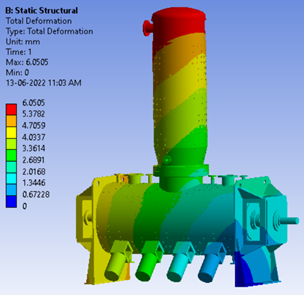 Deformation due to thermal loads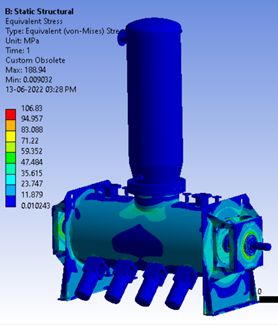 Stress distribution due to thermal loads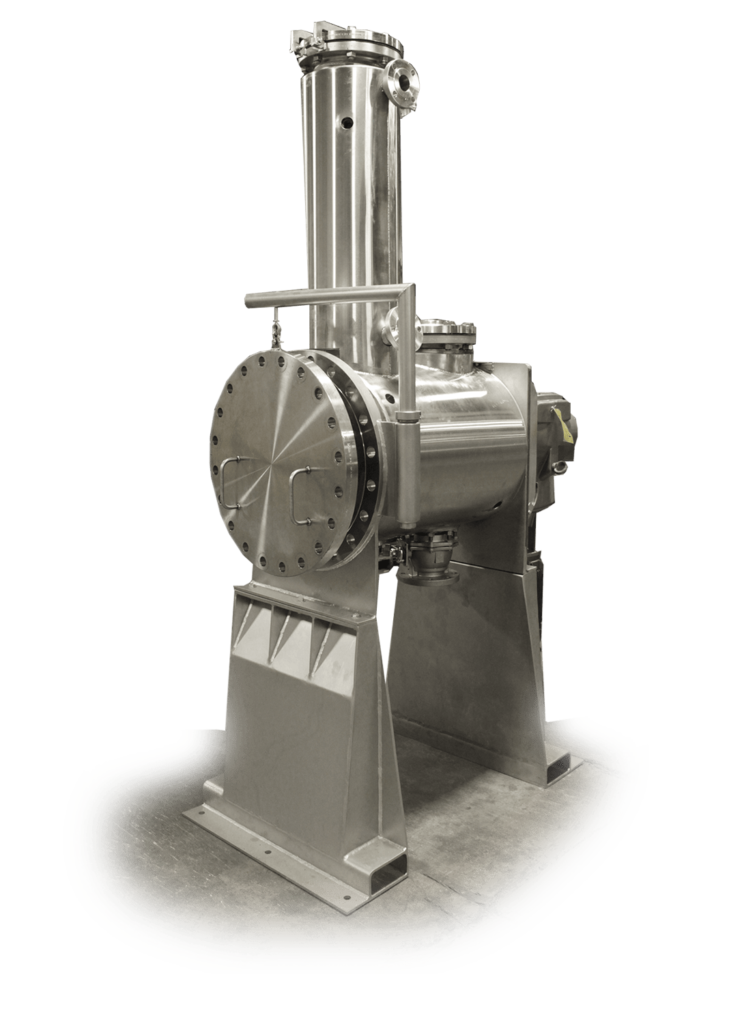 Processall helps your team seamlessly progress
from pilot testing to full scaled production
Our line of plow mixers, pressure reactors, and vacuum dryers is carefully designed to meet the exact requirements of your specific application and industry.
We design our equipment for both the lab and batch production.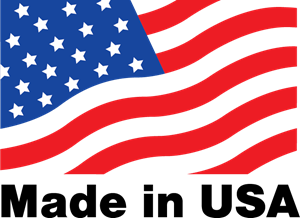 We are keenly aware of the need for accuracy, speed, and temperature control in your processes and design our equipment to exceed your expectations in these areas.
Scale-Up Ability | Product Testing Program | Rental Services
Over 30 years of design, testing and manufacturing experience with building complex assemblies for industrial mixing equipment
A pioneer and leader in our industry
315,000 & 45,000 square-foot
production facilities
In-house engineering capability
Production facilities in both
the USA & China