The Prestovac Plow reactors are used in applications which require pressure as well as vacuum and thermal conditioning capabilities for the processing of materials
The Prestovac reactor incorporates the mechanically fluidized mixing action inside a vessel that can be operated under pressure as well as vacuum. The jacketed surfaces allow for heat to be efficiently applied to the material inside, promoting gas phase or liquid phase reactions to occur. After the reaction has occurred, excess reactants can be removed by vacuum drying in the same vessel. This ability to do multiple processes eliminates the need to transfer materials between several machines. Materials of construction include all 300 series stainless steels as well as high nickel alloys.
Plow Pressure reactors are an excellent choice because they combine mixing, reacting, and drying all in one machine. Our reactors take into account the importance of highly specific temperature control, rate of reaction, and the complete reaction of materials. Each reactor is designed specifically for the process or application intended, creating a very efficient reaction while still producing a high volume pounds per hour output of a product.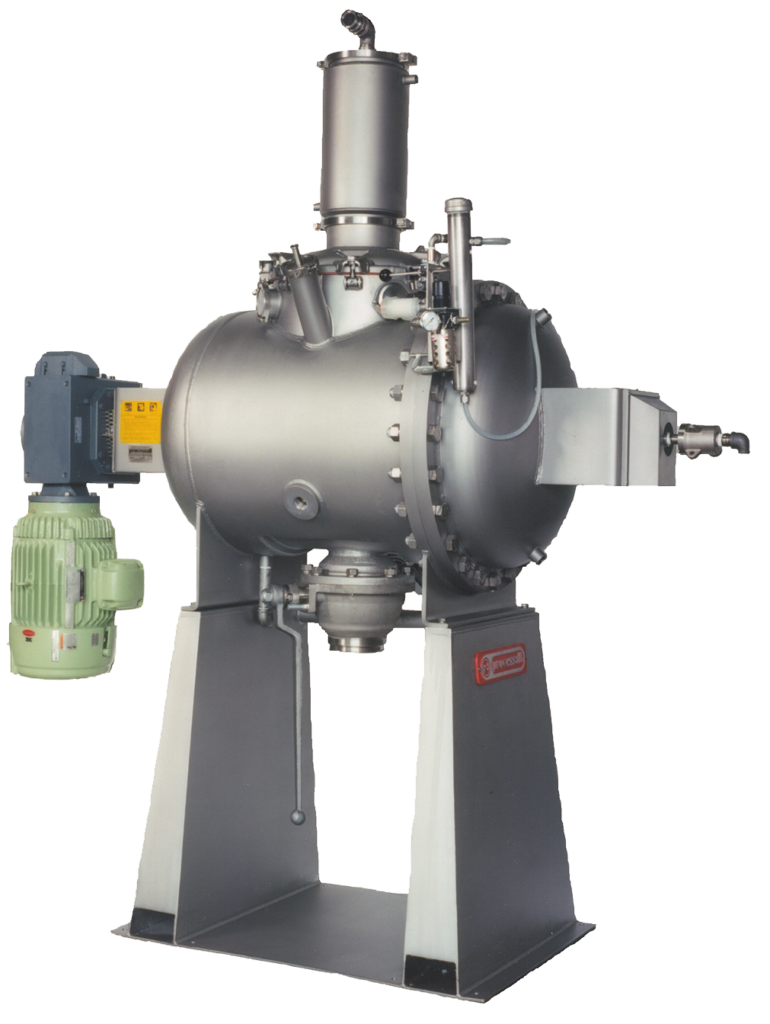 Sterilization of Food and Pharmaceuticals
Modification of Polymers
Cellulose Derivatives
Alkalization of Food and Chemical Products
Cryogenic Processing
Cellulose Sulfonation
Dry & Pigment Intermediates
Chlorinated Organics
Cross Linking of Chemicals
Exothermic Reactions Requiring
Rapid Temperature Control
Soaps and Detergents
Solvent Extraction
The Processall Prestovac is built with lasting construction, easy maintenance, operator friendly, environmentally conscious, and safety in mind.
Download the sales sheet to learn more about the built-in engineering features and functionality, including the Processall Prestovac accessories.
Learn about specific applications and usage of Processall machinery
in our In The Mix blog.