Processall plow vacuum dryers provide the quickest method of drying products for the chemical, pharmaceutical, food, and other industries. These units, utilizing the mechanically fluidized bed mixing principle, can dry products down to much less than 1% moisture in a fraction of the time required by other methods. You can mix, react, and dry all in the same vessel. Our drying cycles are faster than the industry average because of careful considerations in heat transfer and higher U factors built into our designs. All dryers include solvent recovery systems for maximum efficiency. 
The mechanically fluidized bed mixing principle accomplishes this by suspending and mixing material mechanically, rather than with gas pressure. The fact that all particles are suspended mechanically allows for very efficient drying under vacuum. Because the particles are suspended mechanically, vapor pressure can be reduced while maintaining the fluidized bed. This fluidized state exposes the maximum surface area of the material to both high vacuum and the heated outer vessel walls. Drying can be done quicker and at lower temperatures than by using any other method.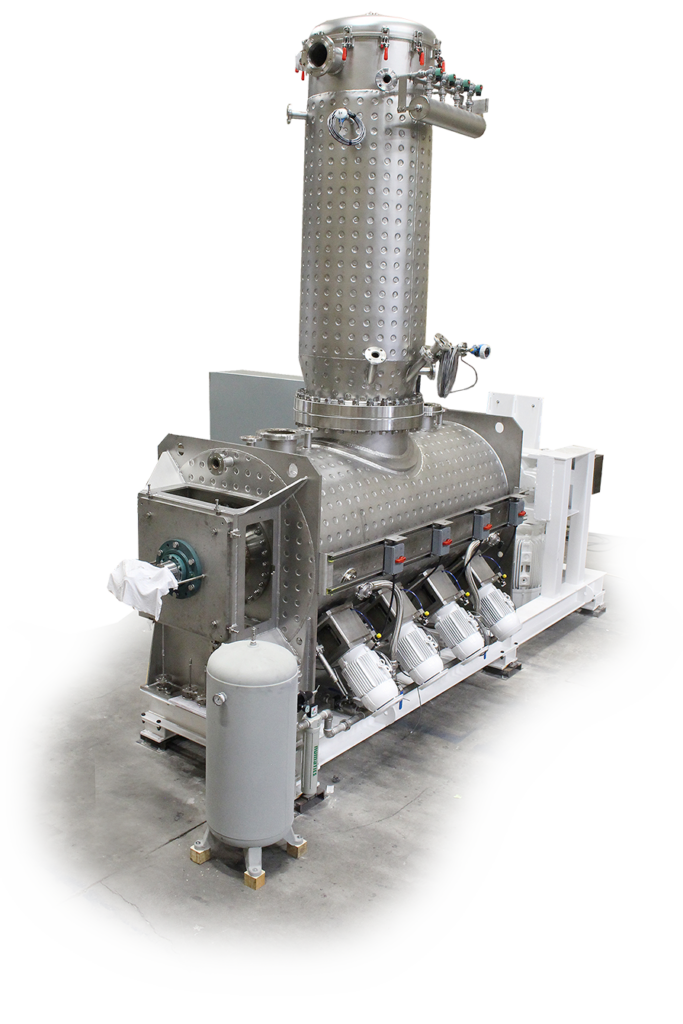 Typical Applications for a Plow Vacuum Dryers
Stearates
Pharmaceutical Intermediates
Pigments
Filter Cakes
Ceramic & Semi-Conductor Material
Starch Modification
Food Products
Chemical Products
Metal Powders
Contaminated Soil Treatment
Learn about specific applications and usage of Processall machinery in our In The Mix blog.

"Processall's vacuum dryers and plow mixers are exceptionally versatile. They easily adapt to our evolving application requirements for our customers. We have purchased multiple units and are very satisfied with their productivity and performance." 
– Bryon Leggett, Vice President of Business Development, ChemDesign