Like Six Sigma and Lean Manufacturing, Smart Manufacturing has dramatically changed how companies manufacture products. This new buzzword is becoming increasingly critical in the new economy, helping companies get a competitive advantage. Still, many need to learn what this buzzword means. In layperson's terms, it is simply the incorporation of real-time informational data into manufacturing. This new process involves ensuring the data collected is accessible over a network that ranges from production workers' terminals to the smartphones of top decision-makers. On top of this, companies are also attempting to upload the collected data directly into their internal databases. These clients then use machine learning algorithms and or six sigma tools to try to predict trends. The modeling has been used to predict when maintenance is required to determine if there has been a change within the raw material. This new approach to business involves getting the proper data into all members of the business team in real-time.
One of the most common methods of capturing this real-time data is the usage of sensors on equipment. A wide variety of sensors can be implemented into a machine depending on the information a client wants to track. Some sensors track everything from temperature and pressure values to determine if smoke is present and if the product has combusted. Therefore, designing manufacturing equipment that meets clients' needs is increasingly important. This fundamental change is because gone are the days of the one size fits all solutions for manufacturers. As a result, Processall has adopted a business model of working directly with the clients to find data monitoring packages that best provide the customers' individual needs.
Processall has a long history of incorporating sensors to make its machines smarter for customers. All newer models of Processall Plow Mixers come with VFD drives capable of tracking the actual time power consumption of the motor. This capability enables people to observe peaks and valleys in the process that are atypical and worthy of more investigation.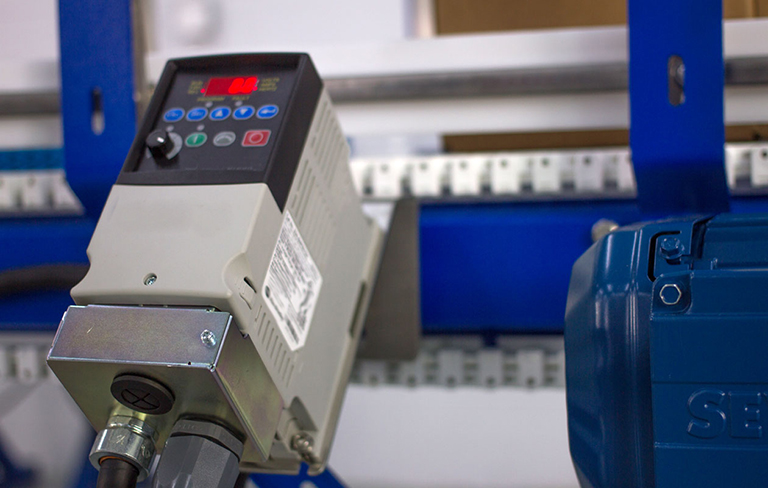 Additionally, most clients request additional sensors to be included in the machines. The most common ones are typically pressure and temperature sensors. These enable customers to get a more accurate view of these particular parameters inside the unit. However, Processall has worked with clients to find unique solutions to capture their needed data.
Processall's Plow Mixing technology gives manufacturers a leg up on the competition. Listed below are some benefits of moving toward plow mixing technologies for manufacturers.
Can be outfitted with Pressure, Temperature, and Weight sensors along with Vibrational detectors
High heat transfer rate within the vessel, enabling faster drying
It can be equipped with choppers that break up clumps and can be used for defining particle size
Thermal jackets to allow for optimal temperature controls
Lower vaporization temperatures protect thermally sensitive material
Customized with a wide variety of safety features to improve employee safety when handling dangerous materials
VFD motors enable wide levels of control for the mixer speed, therefore better control of the particle size of the dried material
Customized to include pulse back filters to reduce product loss during drying
Thermal jackets to allow for optimal temperature controls
Ability to serve as a U1 pressure vessel
Vessels can be further outfitted to increase versatility with the following:

Mechanical seals – will allow the vessel to be pressurized as well as reach a low vacuum (28 Hg)
Liquid lances – allows media to be sprayed onto the substrate

Ability to perform the reaction and the mixing and drying within one unit resulting in:

Faster throughputs
Reduced energy consumption
Smaller footprint on the production floor
Processall maintains a fully equipped testing facility in Cincinnati, Ohio. It is designed to provide customers with the data they need to develop their process, evaluate equipment, scale up, and identify the necessary equipment to maintain desired production volumes. We invite all potential customers to bring their products to our test center and get a "hands-on" experience with our technology and capabilities.
We also maintain a rental fleet that customers can utilize to do further testing at their facility to minimize their startup costs for a new process.
Please contact us with all your material processing questions, and our experienced industry professionals will help you find the right mixing solutions for your particular application.